Mitsubishi Touch Up Paint
Professional quality Mitsubishi touch up paint, our high quality paint can be used to repair stone chips and scratches on your vehicle.
Our convenient paints include a special additive to allow direct application, not requiring a seperate lacquer. Saving you time when protecting any chips and scratches from the elements.
We supply the most popular Mitsubishi paint colours and provide the most popular matching variants or shades of these colours.
If your colour is not in the list do not worry, we supply an extensive range of touch up's with thousands of colours available, simply add your paint code and vehicle details below to order. If you would like to confirm your colour's availability or have any paint code queries simply contact us prior to ordering.
Please enter your order details below, add your model, year and colour name if known (If not just add the general colour group i.e. silver, black, blue). Vehicle paint code systems can vary widely so we will use these extra details to double check your colour code and ensure we provide you with the correct colour for your vehicle.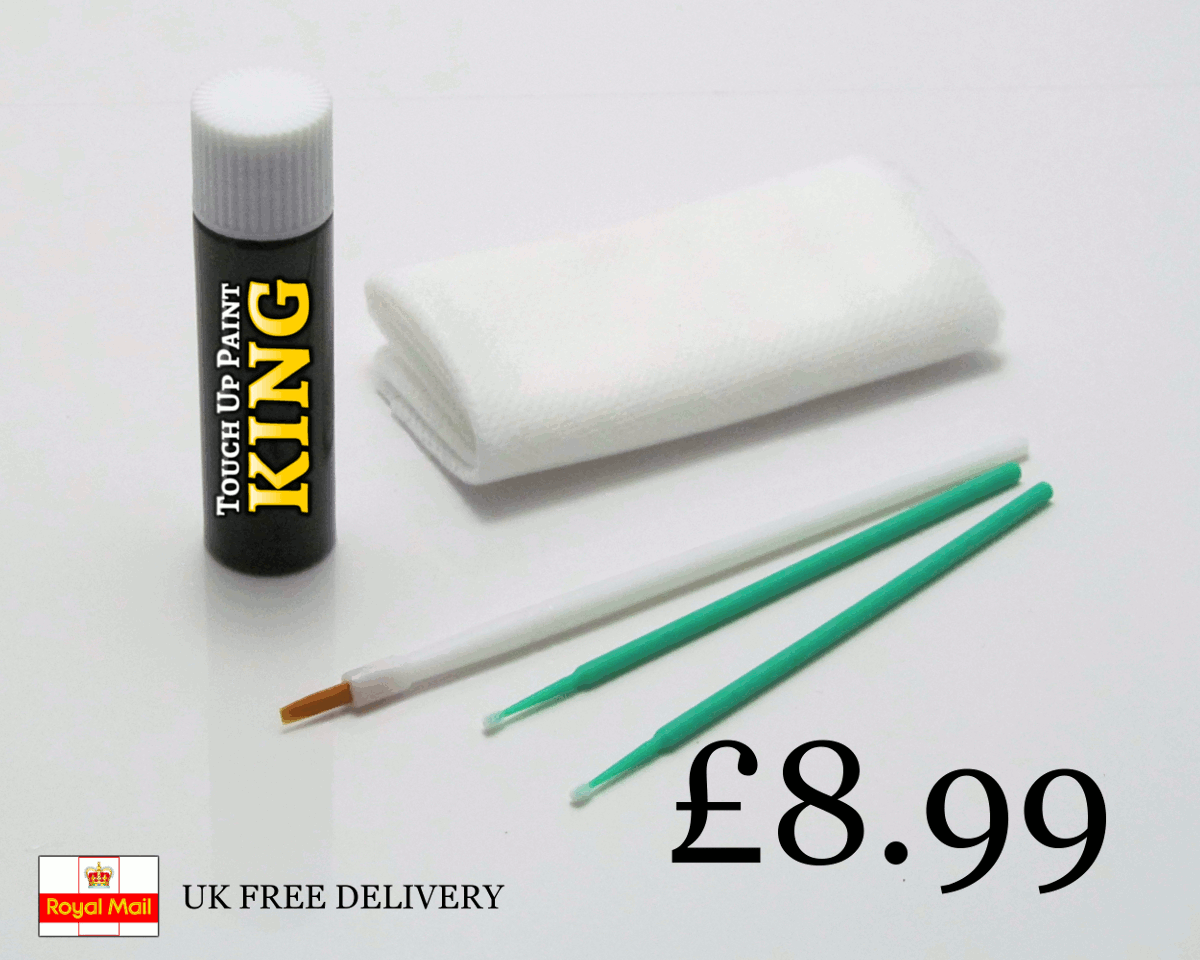 Popular Mitsubishi Paint Colours
Mitsubishi A19 Soprano Silver
Mitsubishi A31 Cool Silver
Mitsubishi A72 Dark Grey / Gray
Mitsubishi X08 Pyrenees Black
Mitsubishi X42 Amethyst Black Pearl
Mitsubishi T64 Dark Blue Pearl
Mitsubishi T69 Medium Blue
Mitsubishi F10 Green Pearl
Mitsubishi W32 Fairy White
Mitsubishi A02 Dark Grey
Mitsubishi U02 Phantom Black
Mitsubishi D14 Cosmic Blue
Mitsubishi U17 Gray
Mitsubishi W37 Innsbruck White
+++ thousands more colours available +++
Find your Mitsubishi Paint Code