>
>
Citroen Touch Up Paint
citroen Touch Up Paint
Professional quality Citroen touch up paint, our high quality paint can be used to repair stone chips and scratches on your vehicle. We supply colours for the most popular models including the C1 C2 C3 C4 C5 C6 DS models Berlingo Picasso Saxo and many more.
Our convenient paints include a special additive to allow direct application, not requiring a seperate lacquer. Saving you time when protecting any chips and scratches from the elements.
We supply some of the most popular citroen touch up paint codes and supply the most popular matching variant or shades of these colours, some colours have several different codes for the same identical colour so these are listed.
If your colour is not listed do not worry, we supply an extensive range of touch up's with thousands of colours available, simply add your paint code and vehicle details below to order.
Please enter your order details below, add your model, year and colour name if known (If not just add the general colour group i.e. silver, black, blue). Vehicle paint code systems can vary widely so we will use these extra details to double check your colour code and ensure we provide you with the correct colour for your vehicle.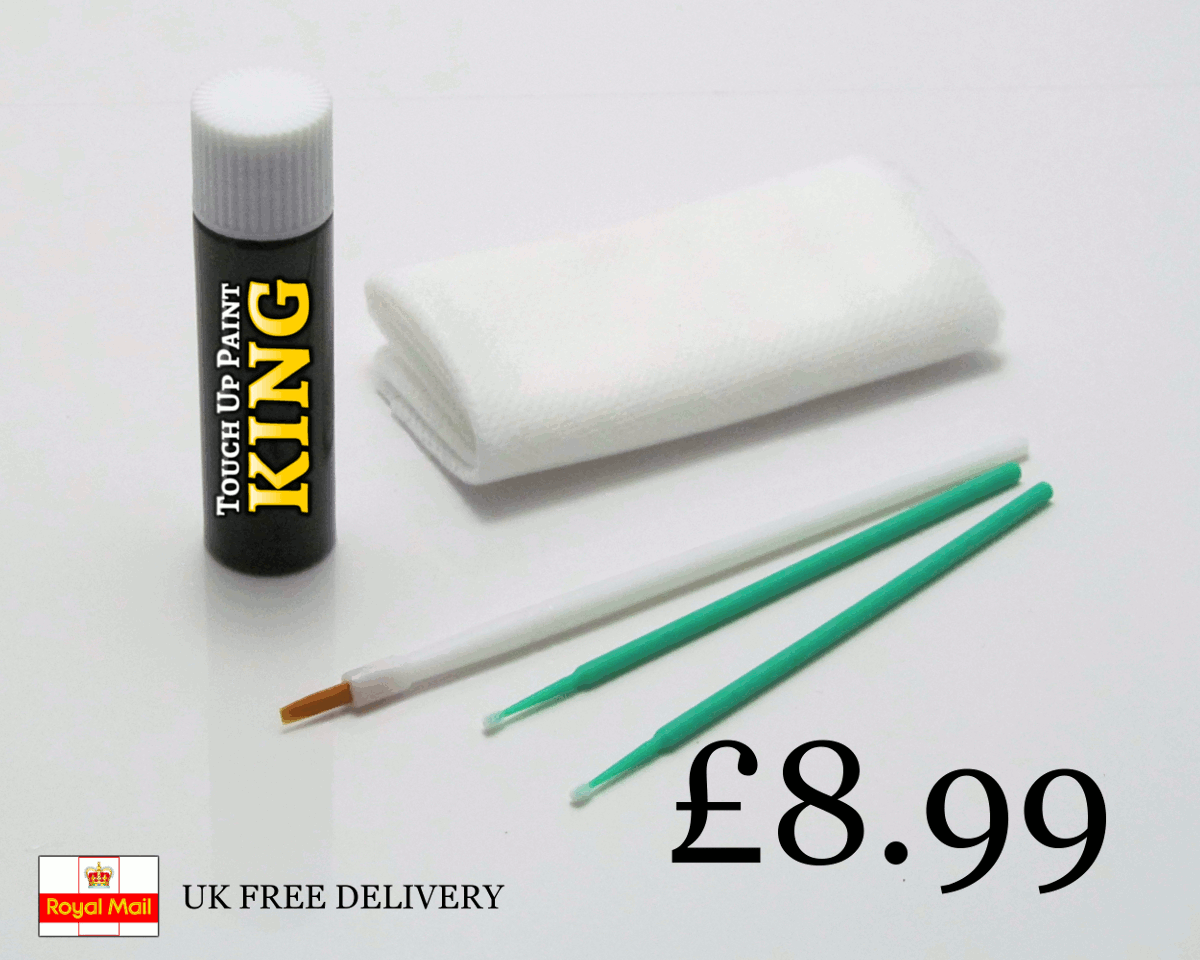 Popular Citroen Paint Colours
Citroen Black Touch up Paint EXZ EXZC EXZD Noir Caldera
Citroen EEH Gris Haria 2 / Grey Car |C5 C6| Direct Use
Citroen EGE GE Touch up Paint | China Blue
Citroen EPY Touch up Paint | Rubi Red
Citroen EYJ EYJC Gris Aster / Grey Car Touch up Paint | Direct Use
Citroen KAQ KAQD Jaune Anodise / Gold Car Touch up Paint | Direct Use
Citroen KMY KMYD Blue Lucia / Bleu Car Touch up Paint | Direct Use
Citroen KTP KTPD Gris Shark / Grey Car Touch up Paint | Direct Use
Citroen Black Touch up Paint EXE EXEC EXED Noir Perla Nera | C3 C5 DS3 + More |
Citroen Blue Touch up Paint ELX ELXC ELXD Bleu Electra | C1 |
Citroen Blue Touch up Paint KNR KNRC KNRD Bleu Damas |Direct Touch up Paint | C1
Citroen Blue Touch up Paint KPU KPUC KPUD Bleu Oriental | C3 C4 + More |
Citroen EKQ Diablo / Wicked Red Car Touch up Paint
Citroen EWP White / Blanc Car Touch up Paint
Citroen EYP Gris Fulminator Car Touch up Paint
Citroen EZR Silver / Gris Aluminium Car Touch up Paint
Citroen EZW Touch up Paint | Gris Fer / Iron Grey
Citroen Grey Touch up Paint EZQ EZQC EZQD Gris Manitoba | C3 C5 DS3 + More |
Citroen Grey Touch up Paint KEN KENC | Gris Icare | Purple | Picasso + More |
Citroen Grey Touch up Paint KTH KTHC KTHD | Gris Thorium | C3 C5 DS3 + More |
Citroen KJH Rouge Scarlet | Red | Car Touch up Paint
Citroen KMF Recife Blue Car Touch up Paint | KMFC KMFD |
Citroen KMH / KMHC Blue Grand Pavois Car Touch up Paint
Citroen KNA Grilyne | Grey | KNAC KNAD | Car Touch up Paint
Citroen KPKD Touch up Paint | Blue Mauritius | KPK
Citroen KTA Touch up Paint | KTAC KTAD| Gris Carlinite / Grey
Citroen KTV Noir Perla | KTVD | Black Pearl Car Touch up Paint
Citroen Sable Bivouac Touch up Paint KDD KDDD | Gold | Picasso Berlingo + More |
+++ thousands more colours available +++
Find citroen Paint Codes